Food waste is not rubbish!
Thursday 22 October 2020
Residents in Telford and Wrekin recycled 5,985 tonnes of food waste since the food waste collection service was introduced in September 2019 to October 2020. The CO2 saving was 2,967 tonnes.
---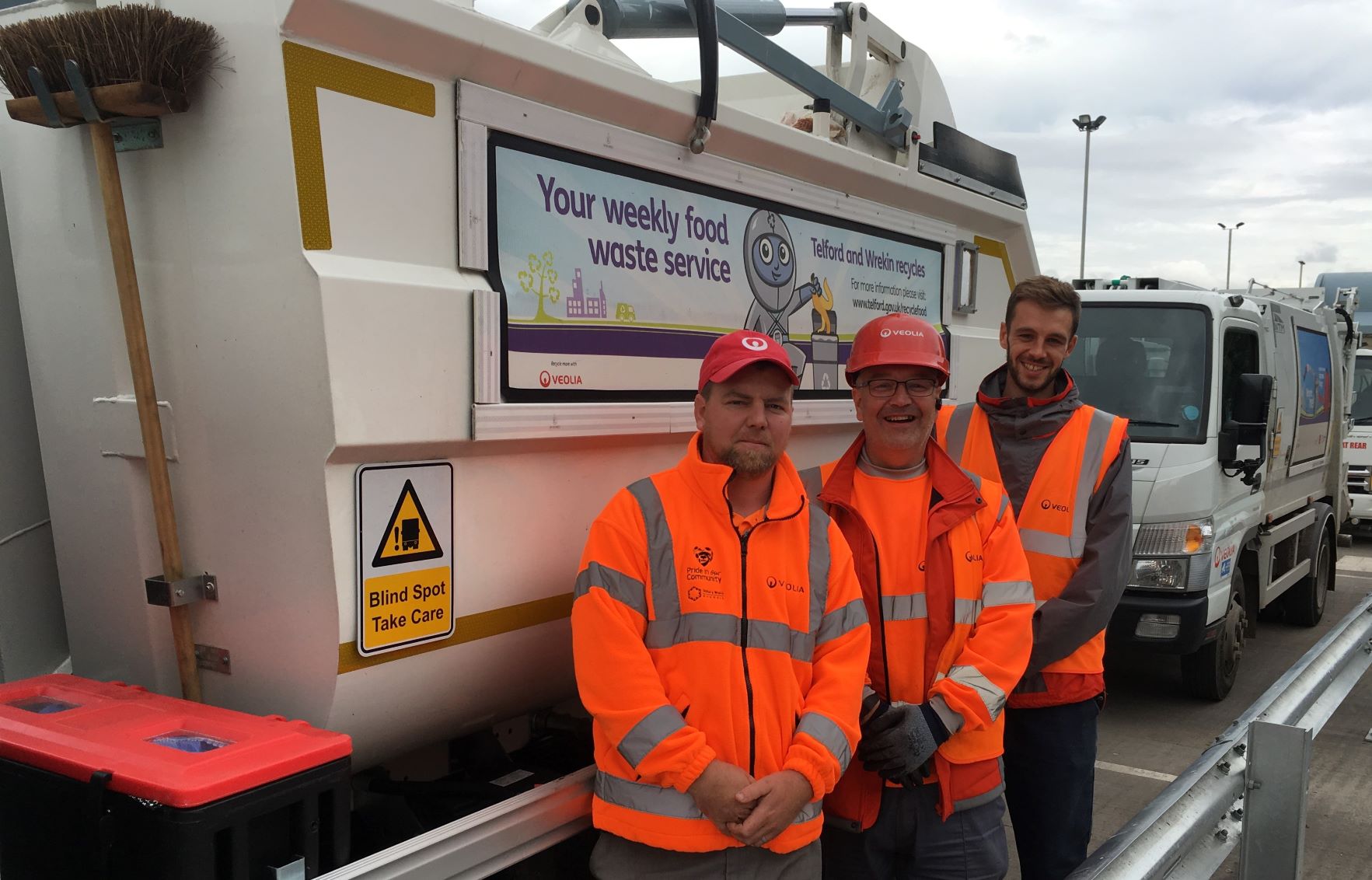 Food waste from Telford and Wrekin residents is taken to an anaerobic digester where it is digested and turned into energy to power homes and businesses. The waste product from the process is also then used as a fertiliser for farmland, producing a huge 8,308 tonnes.   
Figures show that waste collected from September 2019 to October 2020 produced enough energy to:
boil 23.7 million kettles
watch 47.5 million episodes of your favourite TV show
run a 10 watt bulb for over 237 million hours
Councillor Richard Overton, Deputy Leader and Cabinet Member said: "As a council, we have undertaken a commitment to be a carbon neutral authority by 2030.  Recycling food will play a vital part in helping to achieve this. Recycling food waste is so simple to do, but makes an enormous difference. On a personal level, it has really made me think about the amount of food wasted in my house."
It is recognised nationally that when you offer a separate food waste recycling service, the amount of food collected naturally reduces, this is believed to be because users can see clearly how much food they are wasting so start shopping/storing better and wasting less.  
In the first month, Veolia estimated that around 50% of households were taking part in the scheme and 435.68 tonnes of food waste were collected.  Today, it is estimated that around 50%-65% of households are taking part in the scheme, with monthly tonnages averaging around 400 tonnes of food waste collected. As participation has increased this may be a reason for tonnages remaining around the same and not dipping as research suggests.
| | |
| --- | --- |
| Date | Tonnes of Food waste collected |
| Sept 19 | 435.68 tonnes |
| Oct 19 | 499.32 (935) |
| Nov 19 | 455.1 (1390) |
| Dec 19 | 448.12 (1838) |
| Jan 20 | 539.42 (2377) |
| Feb 20 | 410.44 (2788) |
| Mar 20 | 450.94 (3239) |
| Apr 20 | 485.06 (3724) |
| May 20 | 485.30 (4209) |
| Jun 20 | 468.72 (4677) |
| Jul 20 | 467.16 (5144) |
| Aug 20 | 390.74 (5534) |
| Sept 20 | 450.58 (5985) |
Steve Mitchell, Veolia's West Midlands Director, said: "The launch wasn't without its challenges, but crews have been working extremely hard since early September 2019 and collections are now going smoothly. I would like to say a big thank you to those residents who are working with us and encourage them to keep doing the right thing by separating our their food waste. We are collecting huge amounts of food and this is all being recycled.
"I'd also urge those who have not yet given it a go to try out the new service. It really is very simple to do, is so much better for the environment and helps to deliver savings to the council which then has more money to spend on other essential services."
In June 2020, the food service was shortlisted for two MRW National Recycling Awards: Campaign of the Year and Food Waste Initiative of the Year. We will hear in January 2021 if it has won.
More information about the food waste recycling service at www.telford.gov.uk/recyclefood.