Refill Telford makes a splash!
Monday 10 February 2020
Did you know there are over 100 Refill Stations in the borough offering FREE tap water refills? If each one was used just twice a day, it would save 76,000 single-use plastic bottle a year!
---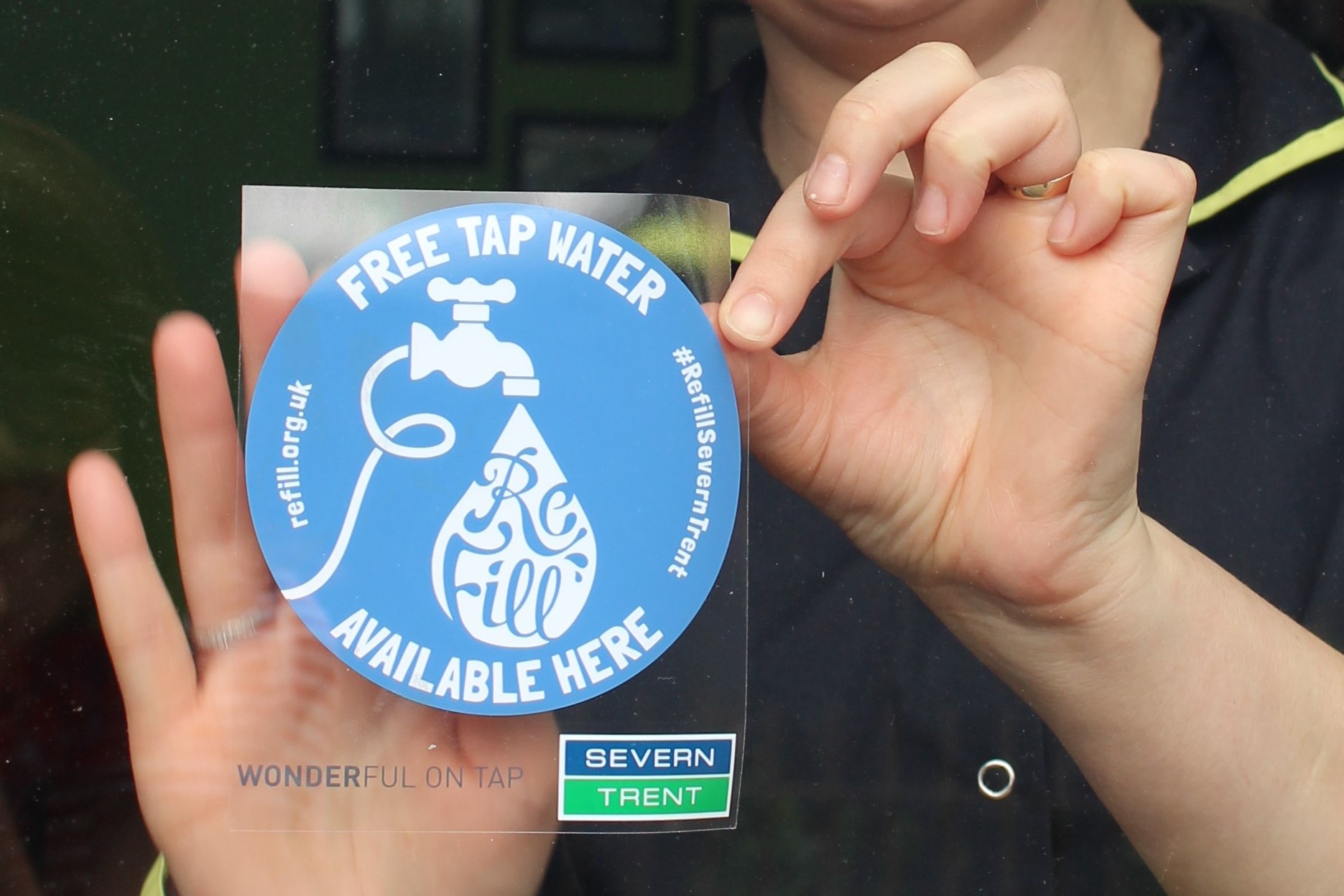 All of the Council's building and offices in the borough are signed up as Refill Stations – ensuring local residents can save money and save the environment.
All you need is a refillable bottle!
Sustainable Newport launched Refill Newport last year as a complement to their Surfers Against Sewage Plastic Free communities campaign. They have signed up over 20 locations, including pubs, cafes, retailers and several service providers such as hairdressers and opticians.
In Madeley too, Local Champion and Town Councillor, Helena Morgan, has launched Refill Madeley.
In the autumn of 2019, Wellington Town Council launched Refill Wellington. The borough council supported their Action Day when we signed up around 10 businesses.
You can find the location of all of the Refill Stations on the Refill App.
Alternatively, free Refills can be found at all Council libraries and leisure centres, as well as their office buildings for both staff and visitors.
October 2020 update:  please note water refill stations will be subject to availability due to Covid-19 restrictions.