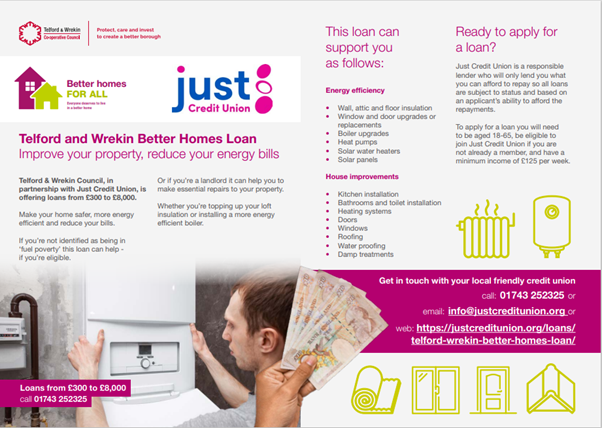 Telford and Wrekin 'better homes' loan
Do you want to improve your property and reduce your energy bills?
Telford and Wrekin Council have joined forces with Just Credit Union to launch affordable loans (from £300 to £8,000 depending on eligibility) to:
make your home more energy efficient
improve your property, keep your energy costs down
bring an empty property back into use.
We're continuing to work with households identified as being in 'fuel poverty' to see if they are eligible for free funding through Government schemes but this loan can help households who fall outside that criteria.
Visit the Just Credit Union website to see if you are eligible and to find out more or download the better homes loan flyer.