Wasting Food: It's out of date
Friday 12 February 2021
Did you know throwing out food is one of the biggest contributors to climate change?
---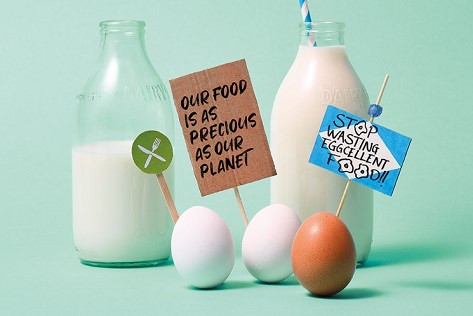 Everything we throw away has an impact on our environment and contributes to climate change, 70% of all wasted food comes from our homes.  It's not just the food we're wasting - it's the precious resources that go into growing our food that get wasted too, including water, deforestation and the climate change that comes as a result.
By considering that it isn't just the food we are wasting, but the energy and water used in its production  we can hold the key to tackling the issue.
Wasting food: it's out of date is a national campaign by UK Charity WRAP (The Waste and Resources Action Programme).  As part of the campaign they are sharing some key statistics about food waste, including that 318,000 tonnes of CO2 emission is generated each year from the amount of bread we throw away and if we stopped wasting bread alone it would have the same impact on climate change as planting 5.3 million trees.
If each of us make a small change to the way we buy and use food, we can change the amount we waste and have a big impact, together we can make a difference.
See how you can find out more to make a change today and help reduce the effects of climate change.