Take action for Food Waste Action Week
Monday 01 March 2021
This week is Wrap's Food Waste Action Week (1-7 March). Did you know that 4.5 million tonnes of food is thrown away every year from our homes?
---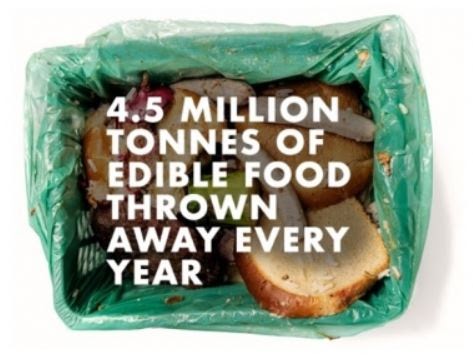 Only 37% of the population is aware of the connection between food waste and climate change. 30% of the greenhouse gases we produce come from creating our food, so it is important that we eat as much as we can of it and dispose of the rest in the best way for our planet.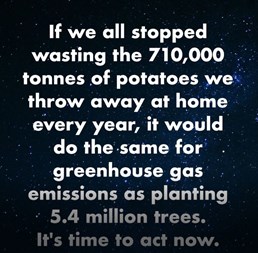 If you can't eat all the food you have, there are some things you can do with it rather than throwing it in your red top bin. 
Donate it, is there a food bank or neighbour that could use the food before it goes out of date? 
Compost it - advice and details of what you can compost at home here
Recycle it - put it in your silver food caddy which is a free weekly collection with your other recycling and rubbish containers. If you don't have a caddy you can order one for free here
Cllr Carolyn Healy, Telford & Wrekin Council cabinet member responsible for the natural environment and climate change, said: "To reduce our carbon footprint we should all try to reduce waste by buying less. Donating and recycling what we can't eat are also easy ways to reduce our carbon footprint. We can all do it."
This video shows why the prevention of food waste matters - click here.
Food that can't be eaten or composted, can be recycled using Telford and Wrekin's weekly food waste recycling service: 
It is free to use
Food waste is collected weekly, meaning it isn't sitting in your red top bin for two weeks 
It makes more room in your red top bin
It is the right thing to do for the planet, diverting food waste from the waste stream creates gas for energy and fertiliser for farming 
Recycling food waste also avoids emitting further CO2 into the atmosphere 
It helps reduce our food waste and saves households money. Once you start to separate your food waste you can really see how much you are wasting, so on the next food shop you will buy a bit less and save some £££
For Telford & Wrekin Council, recycling food waste brings disposal costs down and reduces pressure on budgets, helping to protect other frontline services.
So if you aren't already recycling your food waste, please give it a try. If you don't have a caddy you can order one for free here #foodwasteactionweek #SustainableTW
For further tips on reducing food waste take a look and see what our Climate Change Champion, Syd is doing by clicking here