If these trees could talk …
Wednesday 08 March 2023
With spring in the air, we thought it was the perfect time to start exploring our local green spaces. They're fun, they're free, and they're on your doorstep! Our first focus of the year is Apley Woods.
---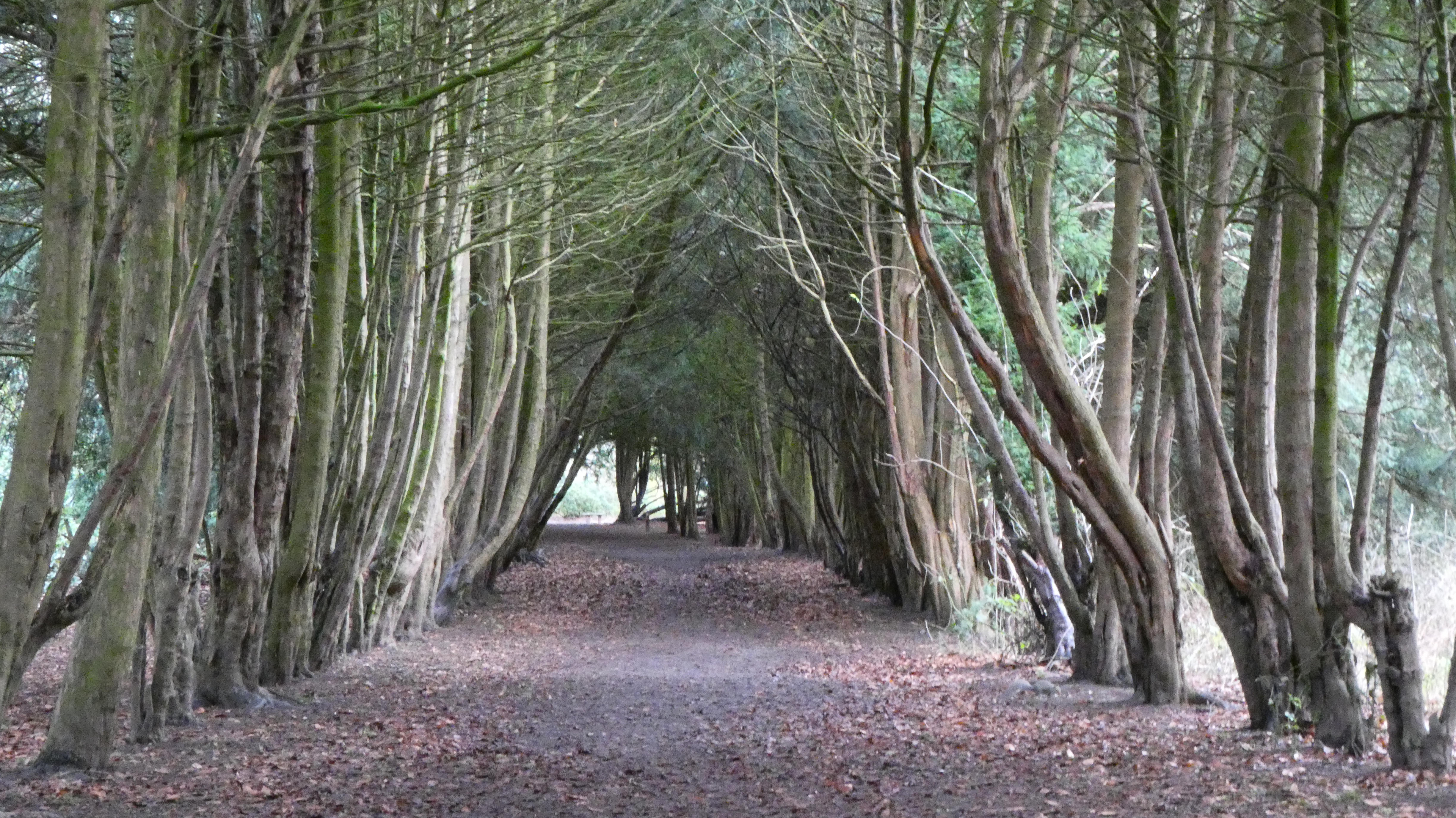 Some of the trees in Apley Woods Local Nature Reserve are 300 years old. They were planted at the beginning of the Industrial Revolution, a time when the pace of life was much slower than today. Imagine the changes they have seen and the tales they could tell of Apley Castle, the lost Georgian mansion and the family dramas of those who lived there.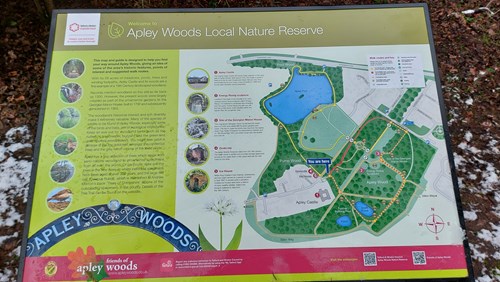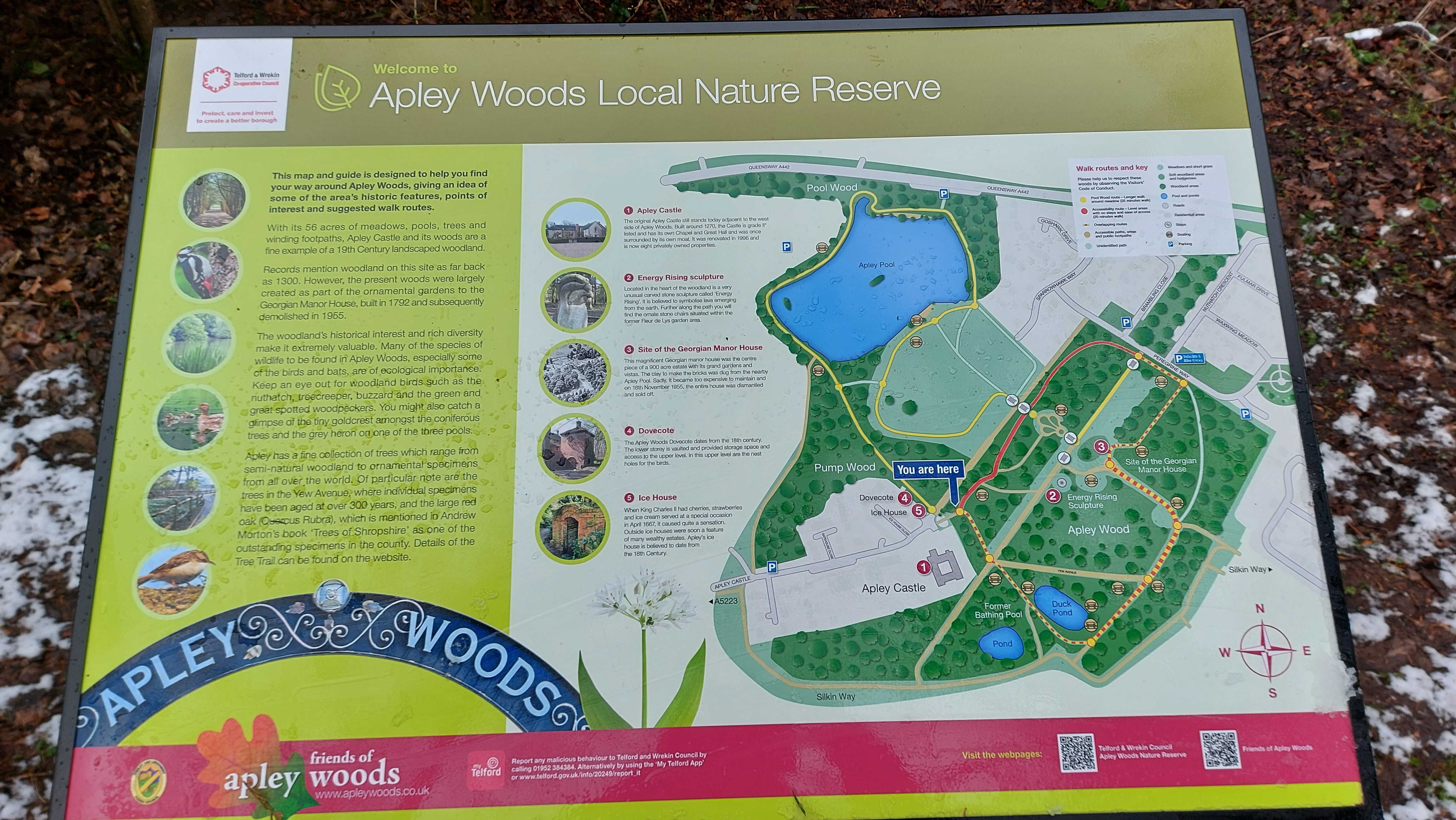 The trees do talk, in a way. They are testament to the landscape gardeners whose foresight helped give Apley Woods its mosaic of habitats; to the expertise of those who now manage them for the benefit of visitors (people and wildlife); and to the Friends of Apley Woods who are actively engaged in the site's future.
They also 'talk' if you listen to the many sounds around them. If you have the time, a tip is to stand or sit still for 20 minutes and wait for nature to come to you. The rustle of leaves in the undergrowth could be a dunnock or a small frog. Singing from the branches above could be a goldfinch or the melodic notes of a blackcap in spring.
One of the many things that makes Apley Woods so special for wildlife is the variety of habitats on offer across the 56 acres including meadow, scrub, water, reed beds and woodland – broadleaf and coniferous. Such variety brings biodiversity – a wealth of flowers, fungi, insects, mammals and birds. Apley Woods can be proud of the number of birds who choose to breed here. An idea of just how many has been gained from the Breeding Bird Survey commissioned by the reserve's owners Telford & Wrekin Council in 2022. The survey recorded 39 bird species during the breeding season April to July and made suggestions for ways to maintain and improve the conditions which encourage birds to visit and stay. Among the highlights were several species that appear on the UK Birds of Conservation Concern red and amber lists such as house martin (seen using the skies above to hunt for food), mistle thrush, moorhen, tawny owl and wren. Also recorded were birds that travel from Africa and Southern Europe, such as the chiffchaff with its cheery two-note call signalling of the start of spring.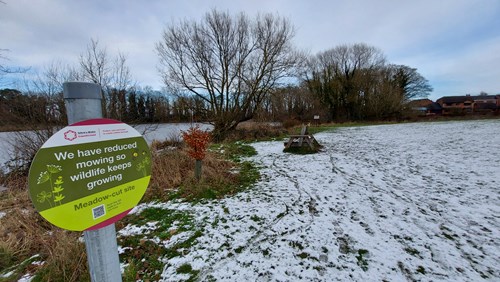 The survey underlined the importance of creating and maintaining habitats with aids like the nest boxes fashioned by the Friends from hollowed logs or the ingenious floating island on the former fishing pool. Made of coir matting, the island mimics a natural one, offering protection from some predators and improving water quality. This illustrates how deliberately created habitats attract different species of plant, animal and bird which is why you will see some areas left wild-looking and others thinned of trees and invasive shrubs such as laurel. Vital to supporting nature is providing safe and easy passage for wildlife to the green spaces conserved across the borough. The Silkin Way walking and cycling route runs north to south passing by Apley Woods, making the site easily accessible via this 'corridor' for people and wildlife.
Cllr Carolyn Healy, cabinet member for climate change, green spaces, natural and historic environment and cultural services, said:
"We're so lucky to have spaces like Apley Woods as part of our borough's green 'network'. Local people cherish these beauty spots and the diverse wildlife they support. That's why, as a council, we have been putting protections in place to preserve these sites for everyone to enjoy, with six new Local Nature Reserves declared in 2022.
"We're also investing in maintaining and enhancing parks and green spaces across Telford and Wrekin, working in partnership with many wonderful volunteer groups and partner organisations to whom we extend our sincere thanks for their passion and dedication. In Apley Woods alone, we've invested more than £70,000 over the past year, working with the Friends group to improve footpaths, fencing, steps, gates, signage and information boards, as well as carrying out tree and plant work to optimise the ecological value of the site.
"Together, I think we're delivering something very special."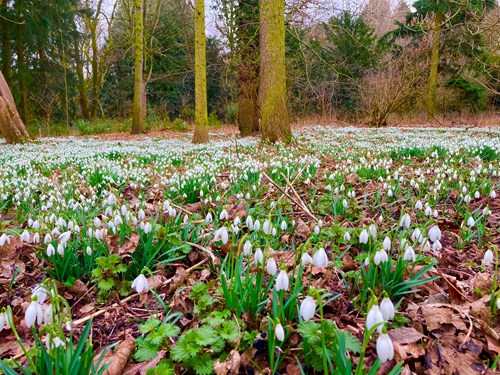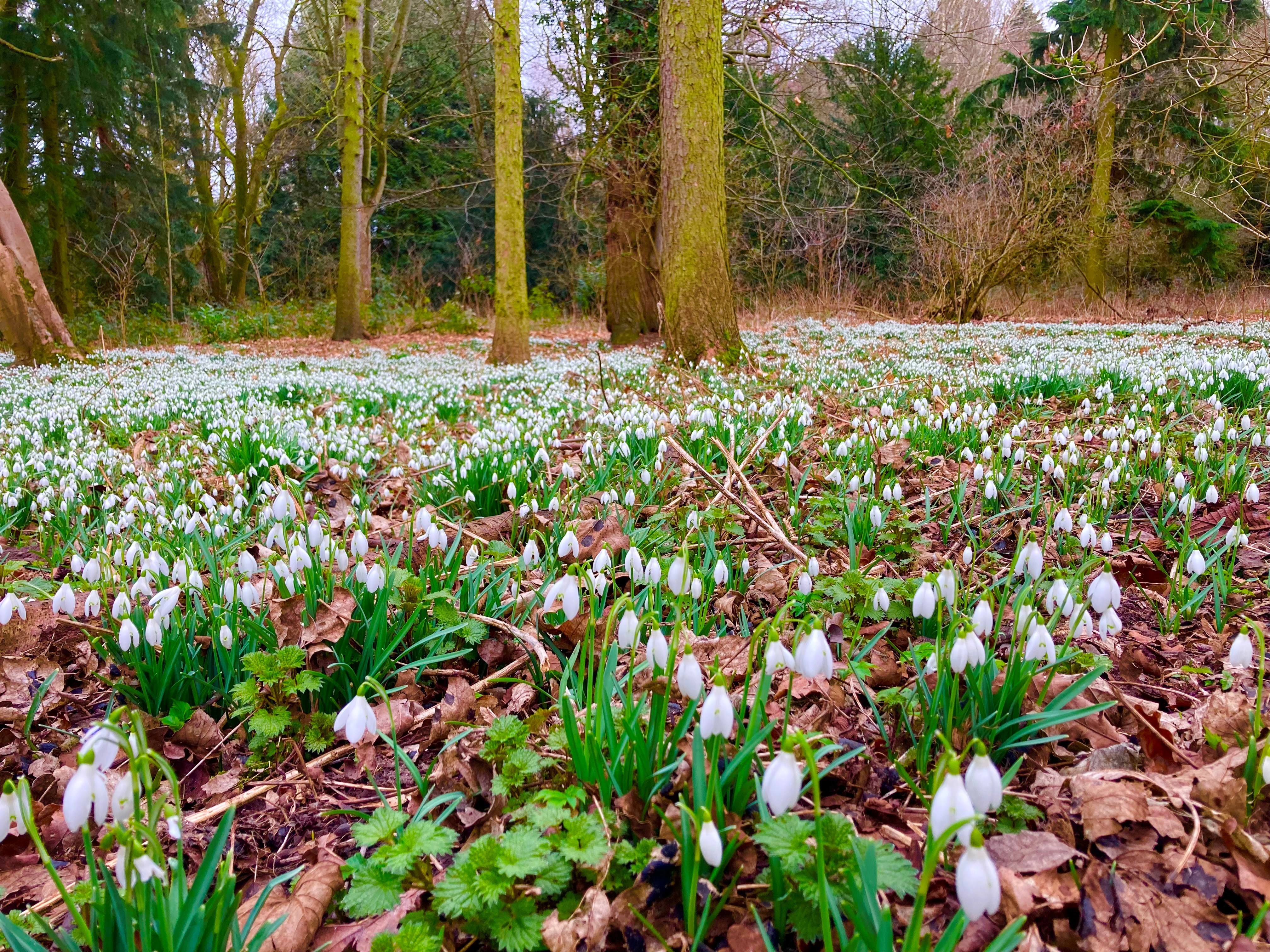 Apley Woods – a fascinating history
Built around 1270, Apley Castle was once surrounded by its own moat and had at various times a brewhouse, malthouse, wash house, granary and stable.
Francis Charlton, of Apley Castle, was invested with the Order of the Royal Oak by Charles II for his family's support during the Civil War.
The site of the Georgian mansion house built away from the Castle is marked only by a group of silver birch trees but the gardens are still visible.
A royal licence was needed to build the dovecote.
The ice house stored food on ice taken from the pools.
The floral and fauna of Apley Woods
Council-owned Apley Woods covers 56 acres of meadows, pools, trees and woodland.
More than 70 new varieties of tree have been planted to add seasonal interest, food for wildlife and to provide the next generation of mature trees.
Paths through the reserve have been created to protect wildlife, and deviating from them can cause harm.
A total of 39 bird species were recorded during the breeding season April to July 2022.
Almost 100 nest boxes have been installed.
The bank vole, Britain's smallest vole and native to Apley Woods, can swim, climb and run fast. They can have three or four litters of 'pups' a year.
Hunted for its ornate head plumes, the great crested grebe – another site resident – almost disappeared from the UK. The young often ride on their parents' backs.
Weighing about the same as a sheet of paper, the goldcrest is one of Europe's smallest songbirds. It needs to spend 90% of the day eating and can be spotted at Apley Woods.
The Greeks and Romans commonly used comfrey – a plant found within Apley Woods – to stop heavy bleeding, treat bronchial problems and heal wounds and broken bones.
Some of the yew trees here are thought to be more than 300 years old, but they are mere youngsters as yews have been recorded as living for 3000 years.
Thorny teasel plants which are found within Apley Woods can grow to eight feet. The name comes from their use in the teasing of wool to clean and align its fibres.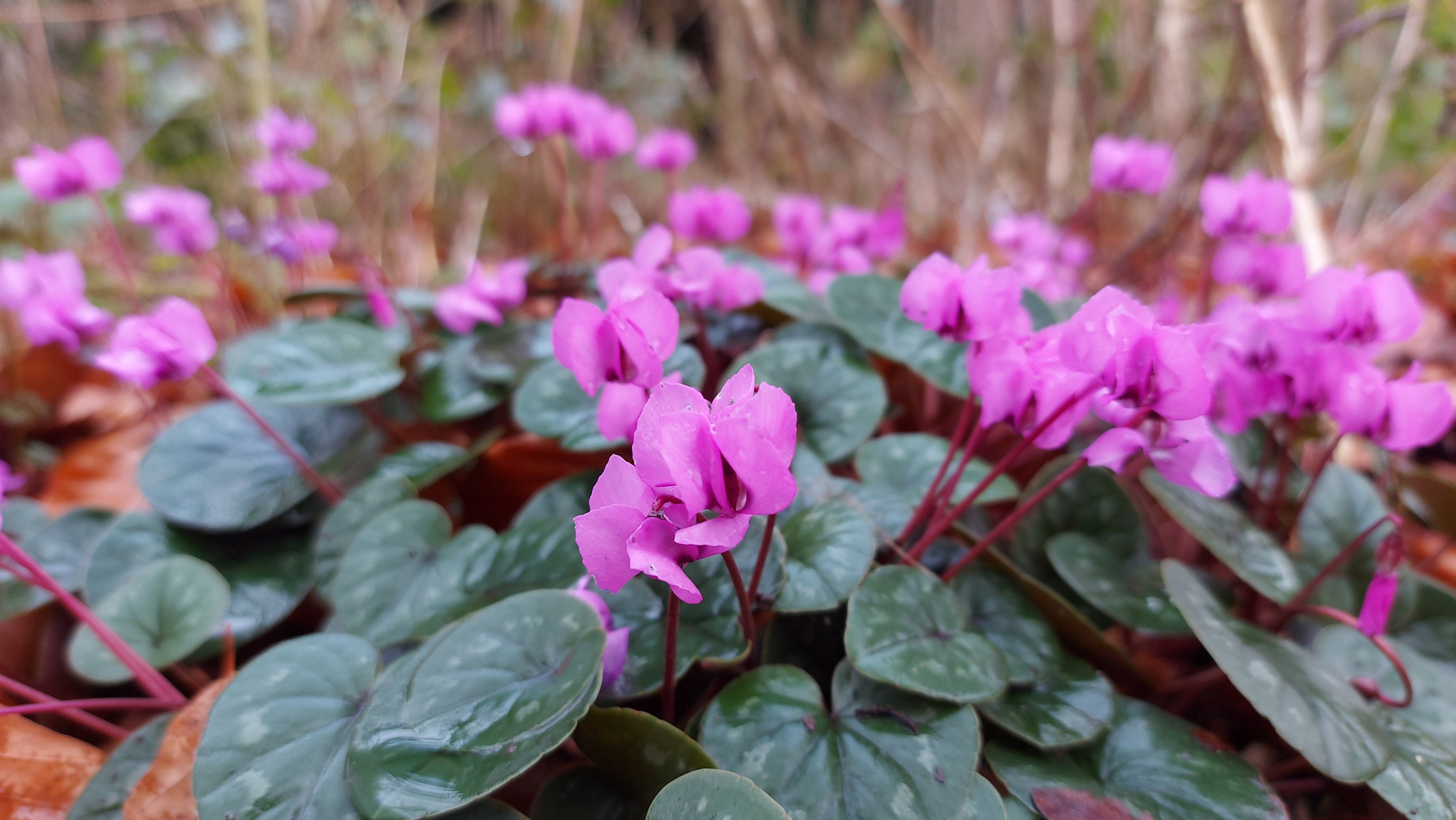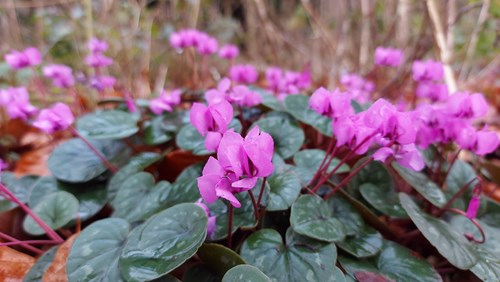 You can find details of all 23 of Telford and Wrekin's Local Nature Reserves including Apley Woods here: https://www.telford.gov.uk/info/20629/local_nature_reserves
Next month we'll be visiting Holmer Lake Local Nature Reserve to find out all about the wildlife there and the people who love to visit.
-----------------------------------------------------------------------------------------------
Our thanks to idverde, RSPB and Friends of Apley Woods for their contribution to this My Wild Telford focus on Apley Woods Local Nature Reserve. Follow @My_Wild_Telford on Twitter for more news on our green spaces.