A Lake For All Seasons
Thursday 23 March 2023
Our second 'green space' focus is Holmer Lake where stunning views and exciting wildlife meet industrial heritage and modern water management.
---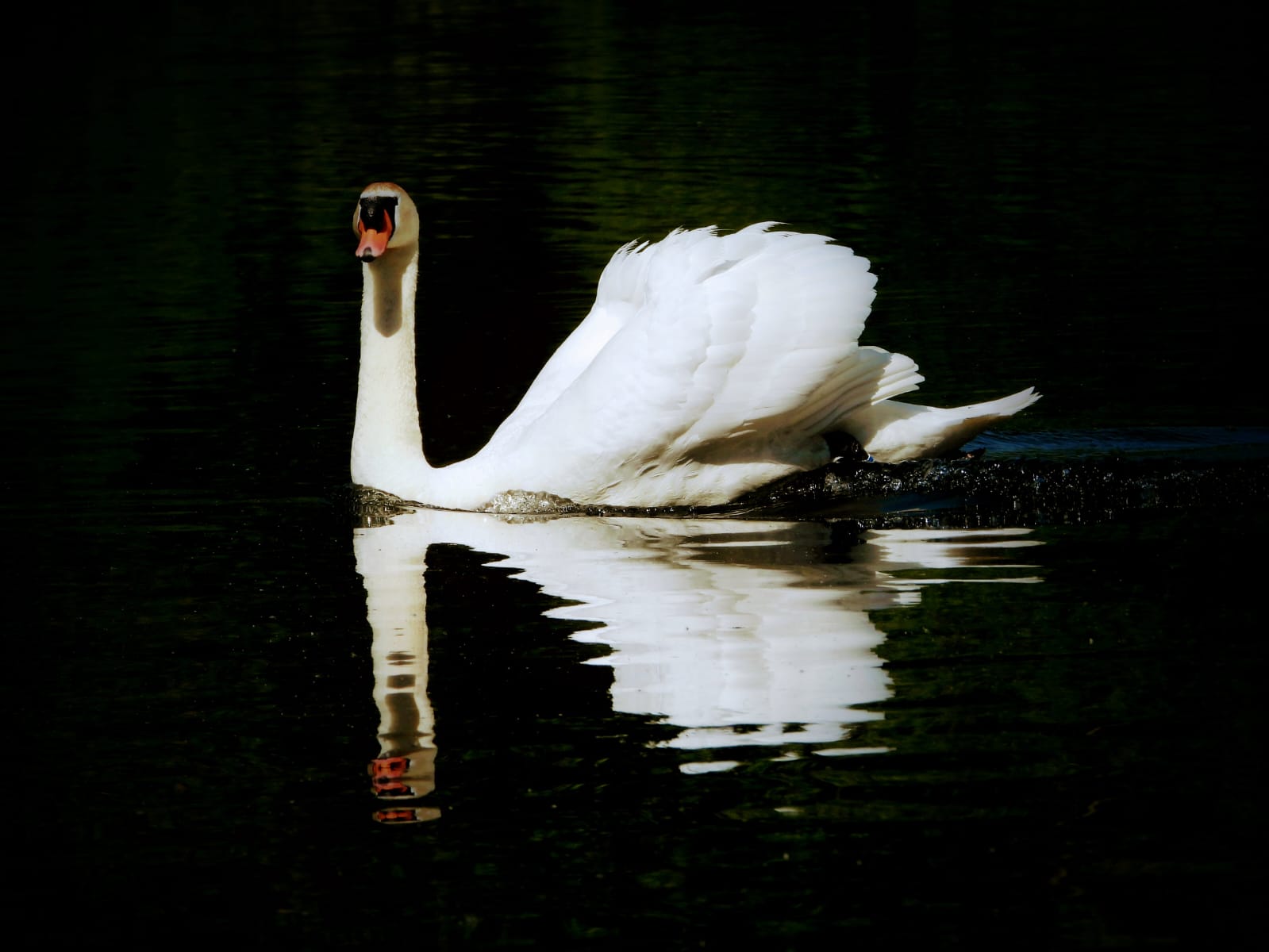 Holmer Lake may have been created to assist with water management but it shares the valuable characteristics of naturally formed water sources, namely attracting a variety of interesting wildlife and bringing a sense of calm. A growing body of research suggests that spending time close to water is good for us. Called 'blue space' it is as important as 'green space'. Holmer Lake's main purpose is as a balancing pool, controlling excess storm water moving through the drainage network but it could be said to have a balancing effect on nature in the area by providing a safe-haven and on our mood if we take the time to enjoy its restful, reflective qualities.
The lake, which has a road running along its 1000-foot limestone dam, is part of the newly designated Local Nature Reserve (LNR) of Holmer Lake and Kemberton Meadow and Mounds covering 30 hectares. The reserve makes use of other artificial features that are remnants of the mining industry which started here as early as the 14th century and lasted until relatively recently leaving spoil heaps. These, along with the grassland and woodland, are what make the reserve so appealing to the many species of wildflowers, birds and animals now calling it home. In addition to existing habitats, more are being created with the planting of seeds and saplings, managed control of scrub, widening and enhancing meadow areas and the installation of bird and bat boxes.
Whatever time of year you visit Holmer Lake, there will be something to see with snowdrops, daffodils and wildfowl in winter; cherry blossom, bluebells and courting birds in spring; butterflies, beetles and marsh orchids in summer and stunning reflections of majestic trees with leaves of gold in autumn.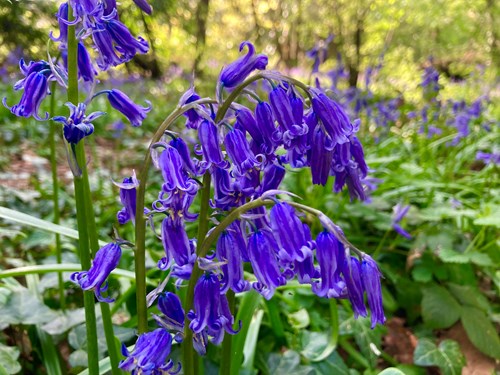 A number of exciting bird species can be spotted on the site. Great crested and little grebes can be seen on the water all year around, as can the neon-blue flashes of kingfishers. Great white and little egrets are now common sightings too alongside our familiar grey herons, geese, ducks and other waterfowl. A recent winter wildlife survey by RSPB volunteers recorded 139 different species in a season usually a little quieter for nature. Among the plant highlights were blue fleabane and broadleaf helleborine while the star birds included the Swedish blue duck.
Whether you want a short stroll round the lake, a longer walk through the woods, a picnic spot or a chance to photograph some magical wildlife moments, the reserve has plenty to offer. The lake is owned by Severn Trent Water and the reserve by Telford & Wrekin Council which has shown its commitment to managing it for conservation and recreational purposes by seeking LNR status. The council is helped to maintain this status through partnerships with grounds maintenance contractor, idverde, and the RSPB, and through the energy, skills and dedication of the Friends of Holmer Lake and Madebrook.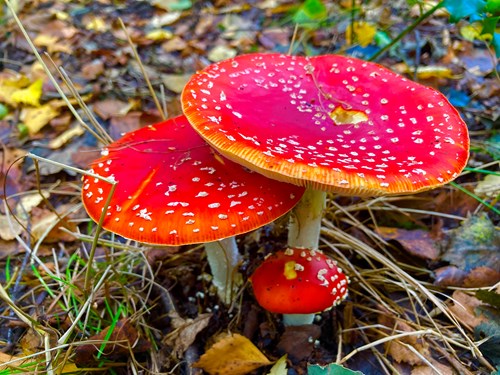 The results of recent wildlife surveys have led the partners to hope they can build on the success of past initiatives to attract even more species including some of the UK's most endangered such as the tiny willow tit which has seen its numbers plummet over the last 50 years. It is good to know Holmer Lake and its supporters are doing their best to turn the tide of national nature depletion.
Need to know:
The reserve covers 74 acres of lake, pools, meadows, hedges and woodland
The post code is TF3 1QP
There is a small public car park on Holmer Lane
There are accessible paths and picnic benches
Fun facts:
Built on farmland between 1969 and 1972, Holmer Lake is part of a larger water management scheme
A brook (Mad Brook) was dammed to form the balancing lake now known as Holmer Lake which can hold up to 800 million gallons of water, although most of its water actually comes from the underground surface water drainage system – we have pipes and inlets big enough to drive a vehicle down!
The dam holding back the water is 1000 feet long and 100 feet wide with a road running along it
Mining used to be a major industry locally and has left pools and spoil heaps that have been taken over by nature
A variety of marsh orchids favour this damp former industrial site
Blue fleabane is usually a coastal plant but likes it at Holmer Lake and is thought to cure toothache
The broad-leaved helleborines which grow here are actually orchids with flowers that can contain a kind of alcohol as a result of a fungus – some bees and wasps love it
Swedish blue ducks are domestic ducks and quite rare with black heads, white bibs and a light blue body which makes it difficult for predators to see them
Kingfishers have a hard beak like a dagger for spearing fish and the female has an orange lower bill. The chicks have fluorescent beak tips so their parents can find them in the dark
You can find details of all 23 of Telford and Wrekin's Local Nature Reserves including Holmer Lake here: https://www.telford.gov.uk/info/20629/local_nature_reserves
Next month we'll be visiting Dothill Local Nature Reserve to find out all about the wildlife there. 
-----------------------------------------------------------------------------------------------
Our thanks to idverde, RSPB and Friends of Holmer Lake and Madebrook for their contribution to this My Wild Telford focus on Holmer Lake with Kemberton Meadow and Mounds Local Nature Reserve. Follow @My_Wild_Telford on Twitter for more news on our green spaces.