Recycle your rubbish
Wednesday 12 May 2021
More than 50% of rubbish in the red top bin could be recycled
---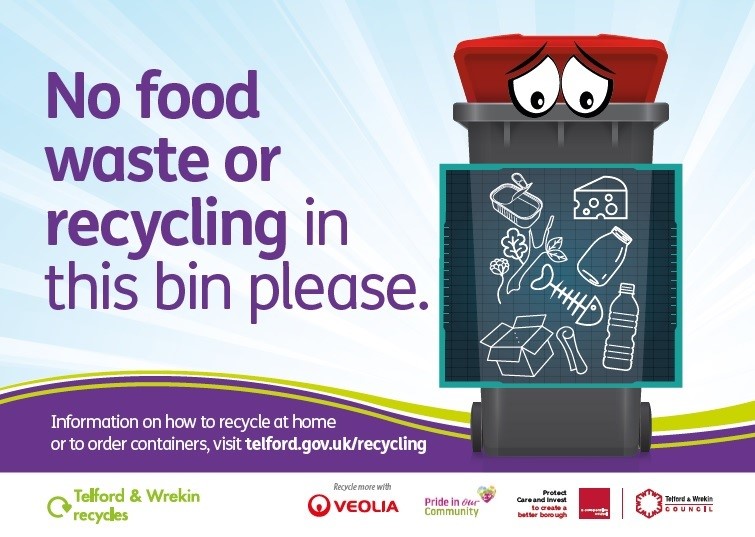 Our recycling rates increased to 47% in 2019/20 – up 2.2% on the previous year, and 3.2% better than the England average. Good news, but we are urging residents to build on the success and recycle more to protect our planet.
We are working with Veolia to encourage householders to separate waste and recycle more, after a recent sample study of waste collected by Veolia showed that more than 50% of household rubbish going into red top bins could have been recycled.
This was made up of:
34% food waste
9% paper and card
6% plastics, tins and glass
3% textiles
0.2% batteries and lightbulbs
0.6% garden waste
All of which could have been recycled using the kerbside recycling collections services.
Campaign to raise awareness of recycling
As recycling is one of the best ways we can have a positive impact on our planet, we are working with Veolia to raise awareness of the recycling services available in our borough and urging everyone to use their kerbside collection services to recycle as much as they can.           
Veolia crews are placing stickers (pictured below) on residents' red top bins over the next couple of weeks as a reminder that food waste and recycling don't belong in the red top bin and can be recycled in their other containers.
Since introducing the free weekly food waste collection service in September 2019, hundreds of tonnes of food waste have been recycled to create energy for homes and fertiliser for farms. Food recycling is great for the planet, collected weekly and makes more room in your red top bin.