Household recycling rates continue to improve in Telford and Wrekin
Tuesday 16 March 2021
Household recycling rates continue to improve across Telford and Wrekin, with the latest figures showing 47% of household waste was recycled in the borough in 2019/20, up 2.2% on the previous year.
---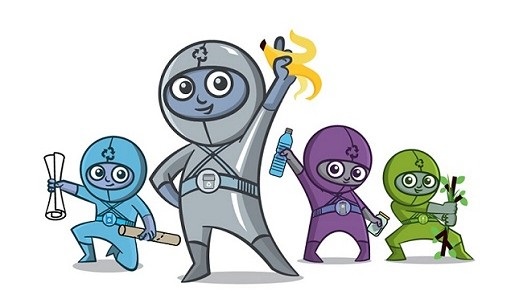 This is also 3.2% better than the England average of 43.8%.
The annual results table published by Defra earlier this month, show Telford & Wrekin Council is the fourth most improved local authority for recycling in the West Midlands.
News of the progress was welcomed by Cllr Lee Carter, Telford & Wrekin Council cabinet member for neighbourhood services.
He said: "While there is much more we can all do to increase our recycling, this is excellent news. The introduction of our weekly food waste collection service in September 2019 will have certainly contributed to the improvement, so I am very much looking forward to seeing what a full year of food recycling will do to improve our recycling rate next year. 
"I would also like to encourage residents who don't currently use the weekly food recycling service to please give it a go – it's easy to do and will make more room in your red top bin."
Encouraging people to reduce waste and recycle more is part of progressing Telford & Wrekin Council to become carbon neutral by 2030, with the aspiration for the borough to be carbon neutral by then too.
Cllr Carolyn Healy, council cabinet member for the natural environment and climate change, added: "Household recycling is an easy way to reduce our carbon footprint. We should all try to reduce waste by buying less, and donating and recycling what we can't use."
As well as helping the planet, recycling saves local authorities money as they have to pay for the disposal of waste by the tonne. 
Cllr Lee Carter said: "Recycling brings the disposal costs down, which reduces pressure on budgets. The money saved helps us to protect other frontline services that our residents need.
"So a huge thank you to all of our residents who reuse, reduce and recycle."
Details of what can be recycled in Telford and Wrekin here.
Defra results for local authority collected waste for England here.