Working in partnership to reduce carbon impact
Monday 15 March 2021
Telford & Wrekin Council is working in partnership with idverde to reduce carbon impact through provision of environmental services
---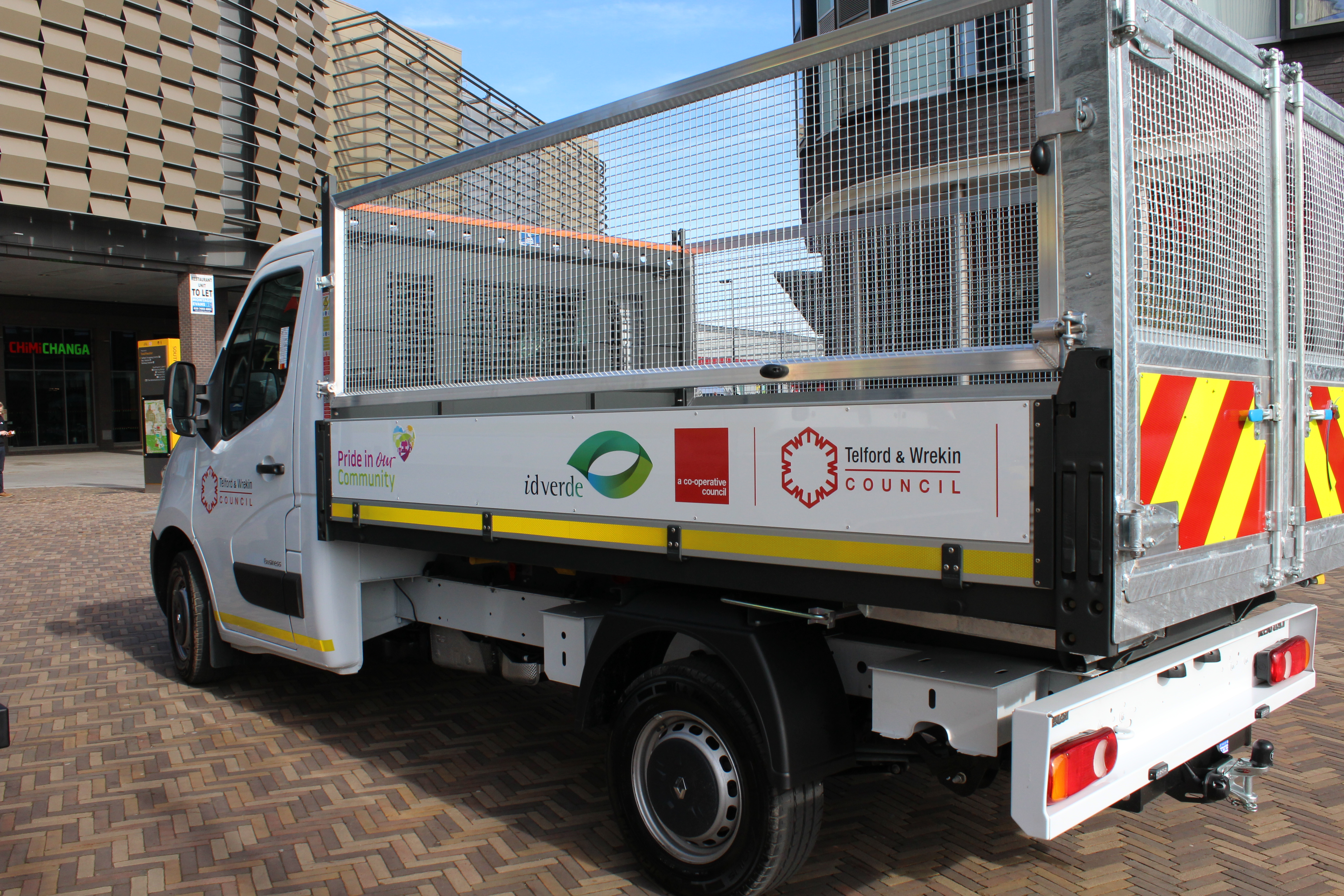 The Environment Scrutiny Committee, which met on 15th March 2021, heard that Telford & Wrekin Council has made good progress in reducing carbon emissions across the provision of its Grounds and Cleansing Contract, working in partnership with contractor, idverde.
The contract was awarded to the grounds maintenance company in February 2019, with the objective of delivering enhanced standards and reducing operating costs, and is intended to run until March 2029, subject to performance.
Over the first two years of the contract, work has been progressed to support the council's climate change agenda.
A pilot scheme in Woodside, deploying dual-aperture litter and recycling bins, has indicated that 45% of material collected could be recycled.  The roll-out of further litter/recycling bins is planned with projected savings of £13.5k per annum.
The council sends all green waste for composting and all street sweepings for recycling.
Idverde has also made a number of operational changes to reduce and offset carbon emissions, including improving vehicle and route efficiencies, investigating alternative fuels and incorporating 'meadow cut' grass cutting to encourage biodiversity. 
Dedicated electric vehicles are being purchased for each of the new Community Action Teams, with the additional cost of these is being funded by idverde.
Telford & Wrekin Council is offering as grants of up to £1,000 to local communities as part of an annual £10,000 fund, having launched a Community Investment Fund in conjunction with idverde.  These grants are being used to help local groups fund projects that improve their local green spaces, enhance the environment and boost people's wellbeing.
Councillor Lee Carter, Telford & Wrekin Council's cabinet member for neighbourhood, commercial services and regeneration, commented: "We are continually working to make sure every neighbourhood in Telford and Wrekin is clean and well maintained and we are continually challenging idverde to ensure that the standards demanded by our residents are met."
Councillor Carolyn Healy, Telford & Wrekin Council's cabinet member for visitor economy, historic and natural environment, and climate change, added: "As a council, we have set ambitious targets in response to the climate emergency, committing to our operations being carbon neutral by 2030. The provision of this contract is helping us move a step closer to achieving that target.
"I'm delighted that the Community Investment Fund is already making a difference to local groups, while biodiversity progress, like the 'meadow cutting' of 574 of our sites, is another terrific step forward, encouraging wild flowers and insects and making our public spaces more attractive."