Recyclers lead the way on becoming carbon reducers!
Friday 12 February 2021
Issued on behalf of Telford & Wrekin Council's waste and recycling contractor Veolia: Veolia thanks Telford and Wrekin residents as carbon footprint is reduced by over 20,000 tonnes
---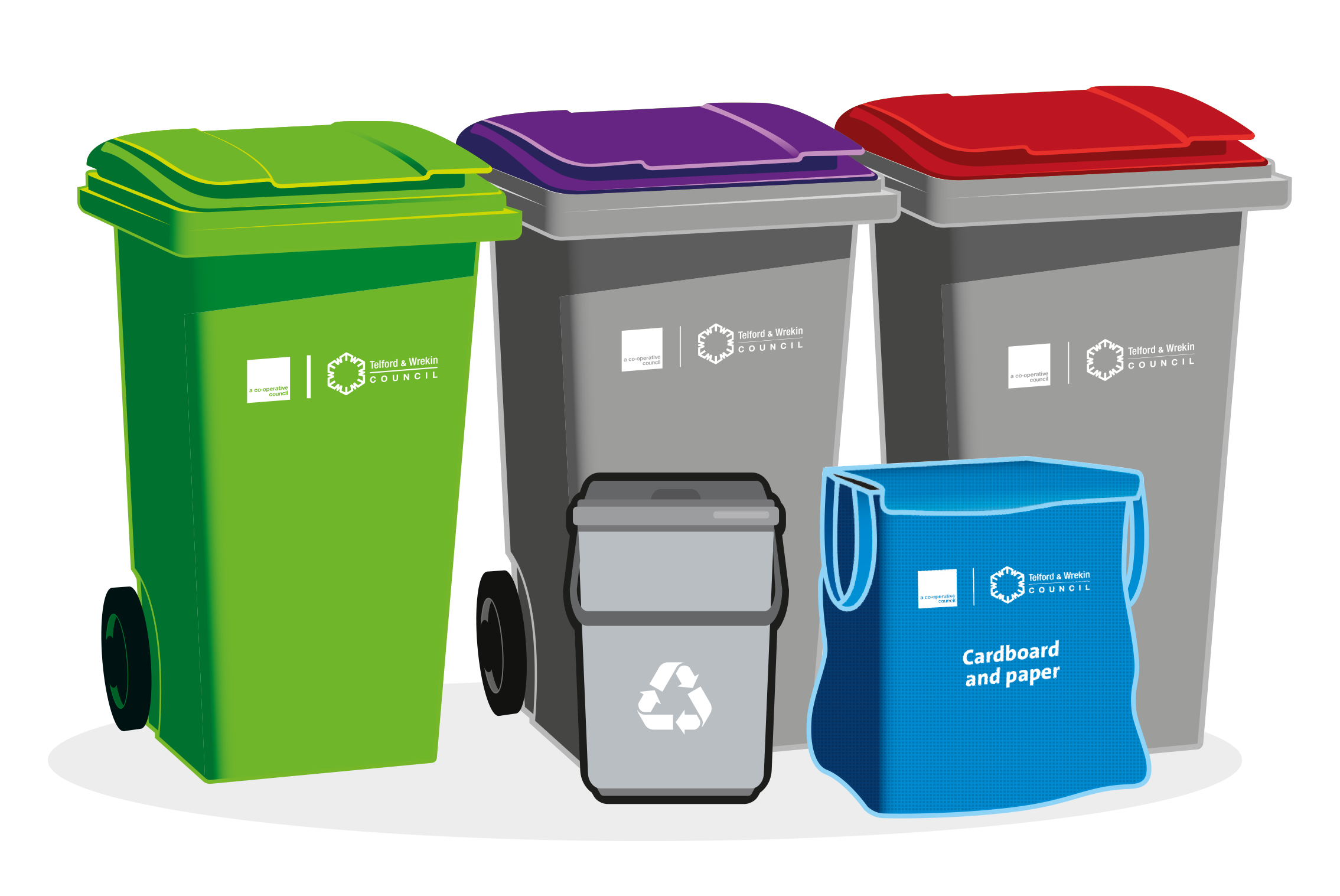 Telford and Wrekin's recycling and waste services are now actively helping to lower the borough's carbon footprint.
The borough's kerbside collection services, which are run by Veolia, are net carbon reducers, meaning the services they offer are helping in the fight against climate change.
Veolia, the UK's leading resource management company, took over the recycling contract in 2014 and the remainder of the services in 2019.
One of the company's key aims when it took over the service was to help reduce Telford and Wrekin's carbon footprint. 
The success is largely down to the numbers of residents actively recycling through their purple top bins, blue bags and now the weekly food waste service.
Steve Mitchell, Veolia Director for the West region said :"We are incredibly proud of the work everyone on our Telford contract has done. 
"Our commitment has enabled us to introduce some fantastic services and ensure we are doing all we can to support Telford & Wrekin Council in becoming carbon neutral by 2030. 
"Residents who use the purple top bin (to recycle plastics, tins and glass) and the blue bag (to recycle card and paper) have actually reduced the borough's annual carbon footprint by 19,709 carbon dioxide equivalent tonnes.
"The weekly food waste service has reduced the annual carbon footprint further by over 600 CO2e. I want to thank all of the residents that take the time to recycle as it really does make an immediate impact on our fight against climate change." 
Cllr Carolyn Healy, Telford & Wrekin Council cabinet member responsible for the natural environment and climate change, said: "To reduce our carbon footprint we should all try to reduce waste by buying less and opting for refillable containers. Recycling is also an easy way to reduce our carbon footprint and it is something we can all do. 
"Even when the tonnages are netted off against the service costs, it is clear that recycling is helping the planet. We must all continue to improve our household recycling rates if we are to achieve our ambition to be carbon neutral by 2030."
Recycling really is helping the planet – thank you for recycling and thank you Veolia!
To find out more on the borough's carbon footprint action plan and how you can get involved please visit http://www.sustainabletelfordandwrekin.com/